How to Prepare for Headshots
Take Flight Learning | Team Builders Plus
Before the Shoot
A haircut three to four days before the headshot day is recommended if you would like to remove split ends or tidy up a short haircut.
The Night Before
Do not consume alcohol
Get a good night's rest; it makes a huge difference in your photos!
Drink lots of water to hydrate your skin and avoid chapped lips
Clothing
Colors: Greens, blues, pastels. Avoid overly bright colors. This is casual/business casual - no need to wear a jacket/etc.
Feel bring to bring a couple of options - at the shoot, we will pick the one that looks best.
Avoid shirts with a low cut (you can see examples of a low cut in the example images below)
Makeup/Hair/Jewelry
Makeup should be a light to medium amount (enough to show on camera but nothing over the top) - when in doubt, go with less makeup. I can't remove any makeup in Photoshop but I can always add some
No highlight/contouring - it does not read well in headshots at all. Trust me on this one! Your cheek bones will look great from the lighting, I promise!
Wear only a little mascara and very light eyeliner
No colored eyeshadow, intense lipstick, etc. (Subtle, neutral colors only)
Please make sure your makeup matches your skin tone and isn't too light, and blends well around your jawline and neck
Avoid any sort of sparkly/shimmering makeup like the plague
Bring your makeup and hair products with you to touch-up if needed
Wear your hair as you would to work. If you don't typically style your hair, this is an opportunity for you to do so. Watch out for strays and frizz.
Guys, makeup isn't necessary (a little cover-up over acne is totally fine)
Earrings and a subtle necklace are acceptable.
The general idea is to look natural for the camera. That's why we stick to neutral colors and don't over-define the eyes. The makeup is supposed to enhance your look without looking overdone or unnatural.
Examples: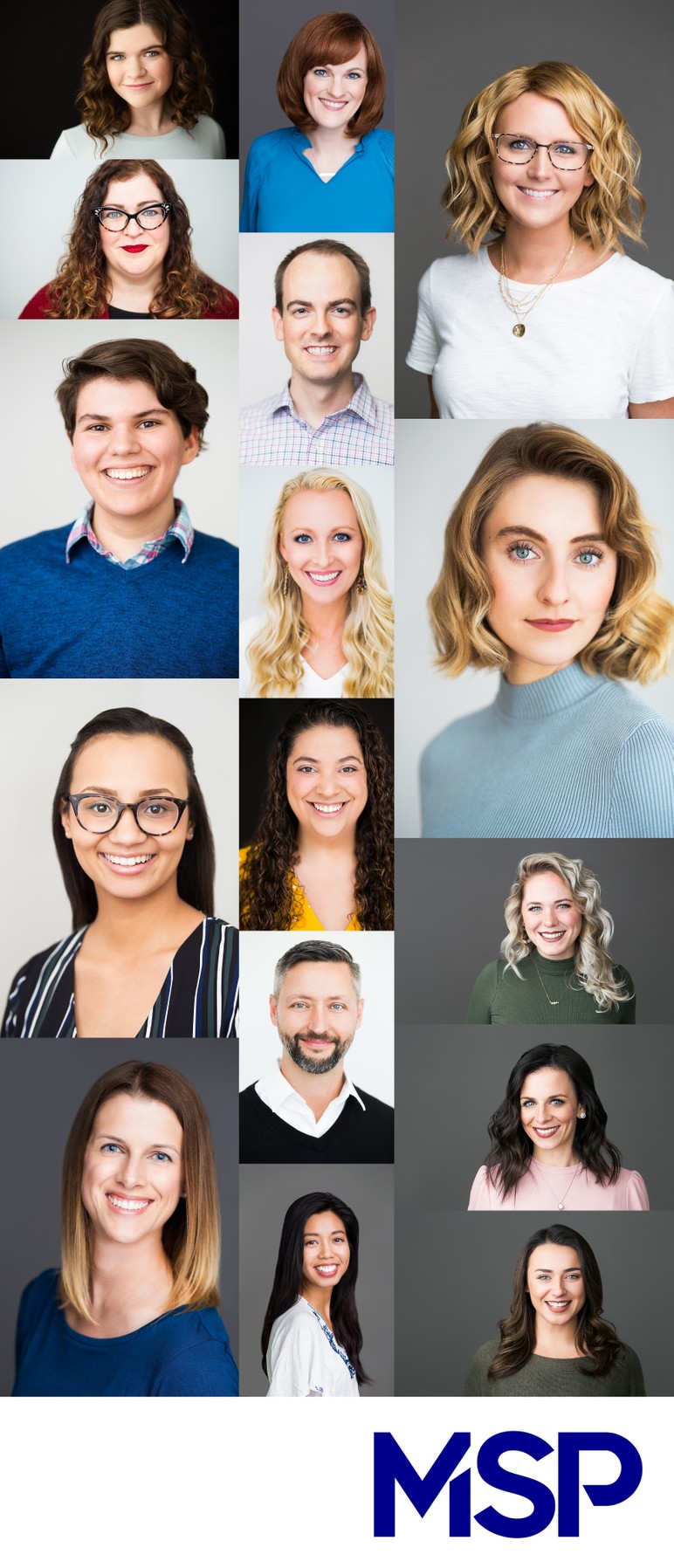 Philadelphia / NYC Headshot and Branding Photographer
Entrepreneurs - Personal Brands - Small Businesses - Corporations - Creatives


Center City Studio
We are currently looking for a new Philly studio and are offering pop-up availability

Exton Studio
626 W Lincoln Highway, Exton, PA 19341
(267) 888-4693 (call or text) | mike@mikestyerphotography.com
© 2023 Mike Styer Photography LLC