Headshot Tour | TEMPLE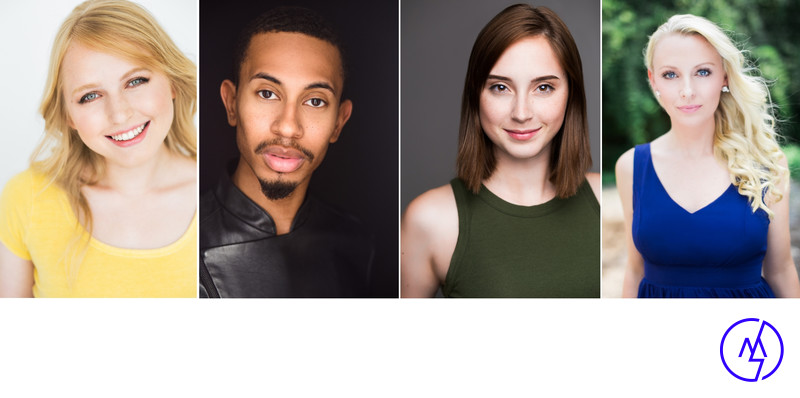 Hey, Temple. I'm bringing my national headshot tour to you! My regular headshot prices start at $400, so this headshot day is STEAL. Your headshots will look like you, be flattering, and help you impress in your auditions or interviews. Don't keep auditioning with a selfie or unprofessional headshot; it isn't doing you favors. Sign up today for this limited-time opportunity at the bottom of this page!

When: Monday, September 17th from 2:00PM-8:00PM
Where: Tomlinson Theater Upper Lobby
Price/Payment: $99 (plus tax) for the headshot shoot + the cost of any optional upgrades you choose to buy. Paid via debit/credit when you sign up online
Included:
10-minute session
1 look (outfit)
1 high-resolution retouched image

Upgrade to 2 Look Shoot (+$100)
Perfect if you want more than 1 look, but don't want to break the bank. This upgrade grants you another look, another retouched image, and 20 additional minutes of shooting time.
Upgrade to Full Headshot Shoot (+$300)
My full headshot experience, brought right to your location. You receive a 1-hour session, 3-5 looks (outfits), and 3 retouched images. If you want to get the most out of your headshot session, this is the way to go. A downloadable proof gallery with 50 proofs is included with this add-on.
Upgrade to Full Headshot and Branding Shoot (+$600)
For those who are serious about impressing casting directors. Together, we will capture stunning headshots and incredible branding images for you in a 1.5 hour session utilizing both my indoor studio setup and the surrounding area. A downloadable proof gallery with 75 proofs is included with this add-on.

What are branding images? Branding images are images we take for use on your social media and on your website. They can be dance photos, slick portraits of you in fancy clothes, or anything you'd like them to be.
Proof Gallery + Download of Proofs (+$100)
Normally, we briefly scroll through the images to pick the one you want retouched. With this add-on, you will have your own private proof gallery to view and download the best 5 proofs from your shoot.
Extra Retouches
You can purchase retouching for more images for $40/image. This is usually decided after the shoot, and as such, is not an option upon signing up. Send me an email at mike@mikestyerphotography.com if you'd like me to invoice you for additional retouching.



Philadelphia / NYC Headshot and Branding Photographer
Entrepreneurs - Personal Brands - Small Businesses - Corporations - Creatives


Center City Studio
We are currently looking for a new Philly studio and are offering pop-up availability

Exton Studio
626 W Lincoln Highway, Exton, PA 19341
(267) 888-4693 (call or text) | mike@mikestyerphotography.com
© 2023 Mike Styer Photography LLC