Philadelphia Theatre Photography
I help theatre companies market their shows with
production and promotional photography that inspires and catches the eye.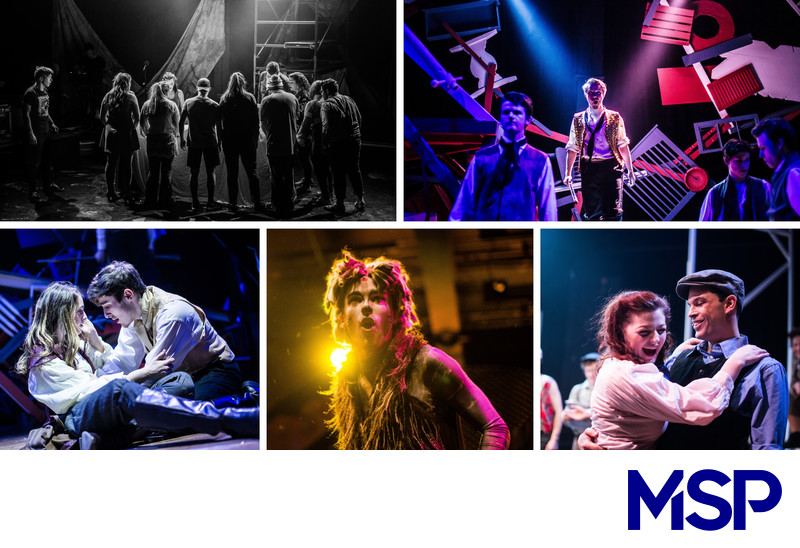 My theatre photography style is engaging and stands out.
My theatre photography is bold, dynamic, and emotional. This means that when images of your production appear in social media feeds, on billboards, and in other forms of advertisement, people will be inclined to stop and look. This increased engagement leads to higher ticket sales and a greater ROI. You won't find anyone else in Philadelphia capturing theatre like I do.
An an actor myself, I understand theatre from the inside-out.
I use my experience as a professional actor to anticipate how the direction, blocking, choreography, lighting, set design, and other visual elements of your production will tell the story. This allows me to completely capture your production in a fresh, inspired way. In other words, I'm on the same wavelength and that will shine through in the images.
I have an extremely quick turnaround time.
I deliver the images in less than 24 hours. When working with me, your press releases, social media content, and other forms of marketing and advertisement will be ready for publication promptly.
Your donors will be impressed.
With impressive production photography and behind-the-scenes content such as images of rehearsal, set construction, lighting hanging, tech, etc., your donors will be given an inspiring view into the work that goes on. This is imperative as you announce plans for your company's growth and expansion and ask critical donors and producers to share your vision and help your company reach its potential.
I want to help your company touch as many lives as possible,
and to make your marketing efforts as fruitful and efficient as possible.
Contact me now to let me know how I can be of service.



Philadelphia Headshot and Branding Photographer
Actors - Creatives - Business - Entrepreneurs - Corporate


Rittenhouse Philadelphia Studio:
350 S 15th St, Philadelphia, PA 19102

West Chester Studio:
426 W Gay St, West Chester, PA 19380


(267) 888-4693 (call or text) | hello@mikestyerphotography.com
© 2020 Mike Styer Photography LLC

Philadelphia Branding and Headshot Photographer
Entrepreneurs - Personal Brands - Small Businesses - Corporations - Creatives

Center City Studio
1209 Spruce St, Philadelphia, PA 19107

Exton Studio
300 N Pottstown Pike, Exton, PA 19341
(267) 888-4693 (call or text) | hello@mikestyerphotography.com
© 2021 Mike Styer Photography LLC